An oilless bushing, also known as a self-lubricating bushing or a plain bearing, is a type of bearing that operates without the need for external lubrication. Unlike traditional bushings that require oil or grease for smooth operation, oilless bushings are designed with self-lubricating properties. Oilless bushings incorporate solid lubricants or low-friction materials within their structure to provide the necessary lubrication for operation. These materials can include graphite, PTFE (polytetrafluoroethylene), or other self-lubricating compounds. The solid lubricant within the oilless bushing reduces friction and wear between the bushing and the shaft or housing it interacts with. This self-lubrication mechanism allows the bushing to operate effectively without the need for external lubrication.
Oilless bushings
offer low friction and wear characteristics, which contribute to their longevity and reduced maintenance requirements. They can provide smooth and reliable operation even under high loads or in challenging environments.
Oilless bushings can help dampen noise and vibrations that occur during operation, resulting in quieter and smoother performance.
Many oilless bushings are resistant to corrosion and can withstand harsh operating conditions. This makes them suitable for applications in corrosive environments or where exposure to moisture or chemicals is a concern.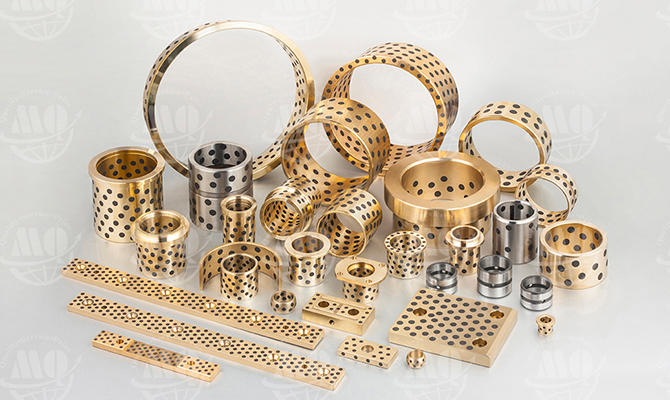 Oilless bushings offer several advantages over traditional lubricated bushings, including reduced maintenance, extended service life, and improved performance. They provide a reliable and efficient solution for applications where external lubrication may be challenging or undesirable.